on the Platform of Your Choice
Like Us on Facebook
Like, comment, and share.
YouTube
Our latest videos.
Twitter
Tweet yourself to a good book.
Pinterest
For all you pin buffs.
Instagram
Yup, we're even on Instagram now. Picture it!
Google+
Because we don't want to miss anyone.
The Staff, Board, and Friends of Priestly-Forsyth Memorial Library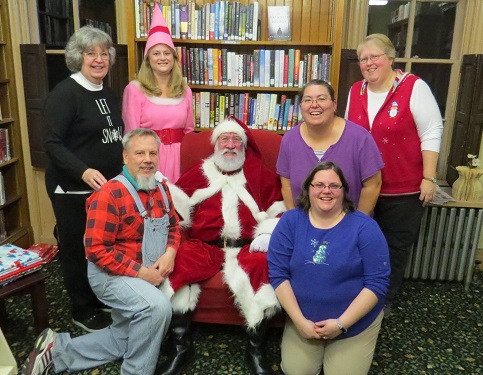 Staff
Who's Who:
Jeffery Johnstonbaugh, Librarian/Director
Kim King, Assistant to Director/Youth Services Coordinator
Karen VanGilder, Head of Circulation
Dottie Fasold, Bookkeeping/Interlibrary Loans
Judy Duke, Circulation Services
Karen Keppler, Circulation Services
Our Board of Trustees
Leading Toward the Future
The Board of Library Trustees is a policy-making body and oversees Library management. Our board members are busy members of the local community who serve on a volunteer basis.
Regular Board meetings are held on the second Tuesday of each month.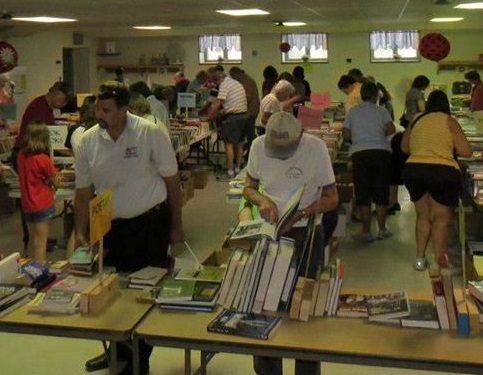 Friends of the Library
Raising Funds and Awareness
The Friends of the Library are dedicated to promoting the library as a center for education, cultural enrichment and entertainment in the community. The group seeks to develop a core of volunteers to energize community support, raise funds through public and private sources, and serve as ambassadors of the library to the community at large.
Donations of books for the annual book sale are accepted the first Saturday of each month from 9:30 am to 11:30 am at St. John's Lutheran Church, 300 Queen Street, Northumberland, PA . For more information check our Give page, or download the Friends' Brochure.